Job opening at Stockton Unified for Electrician
click here for details

---
---
On November 21st in Oakland, 595 members joined a coalition of labor leaders and community activists marching through the streets with hundreds of people to raise awareness about climate change, impacts on working people, and to demand good green Union jobs. This action was in solidarity with the climate talks in Paris next week.
Thanks to all that came out to support this very important issue!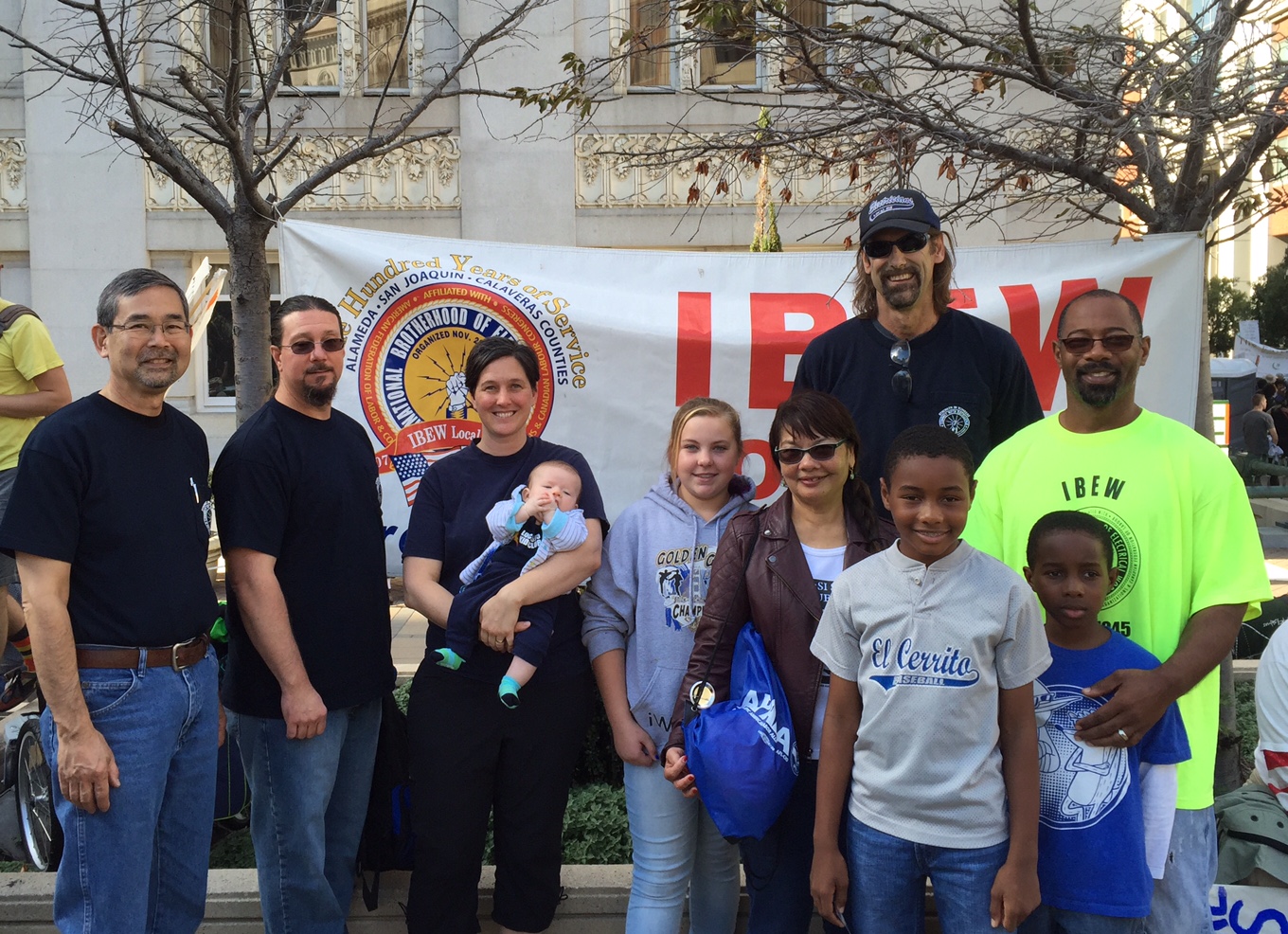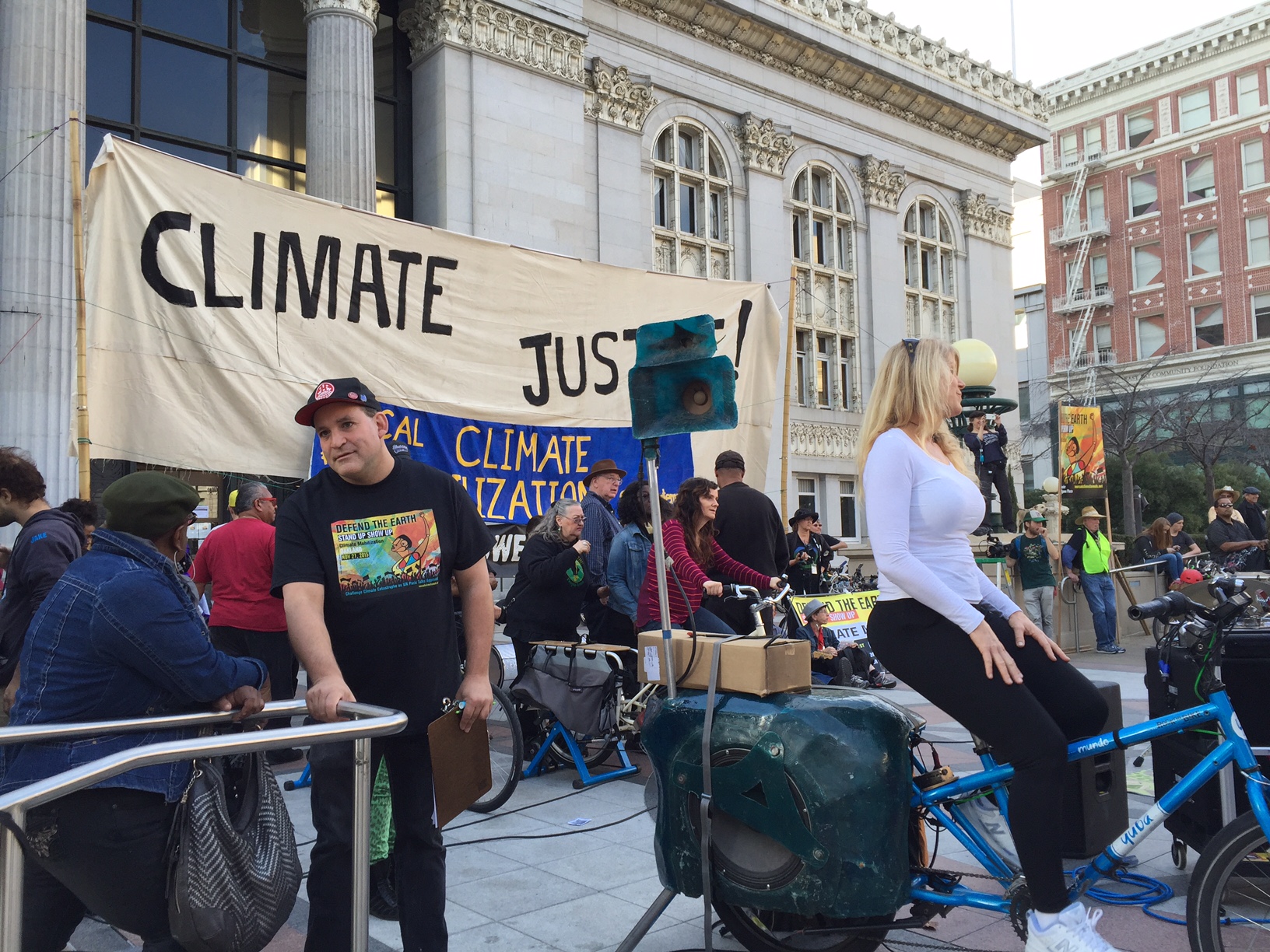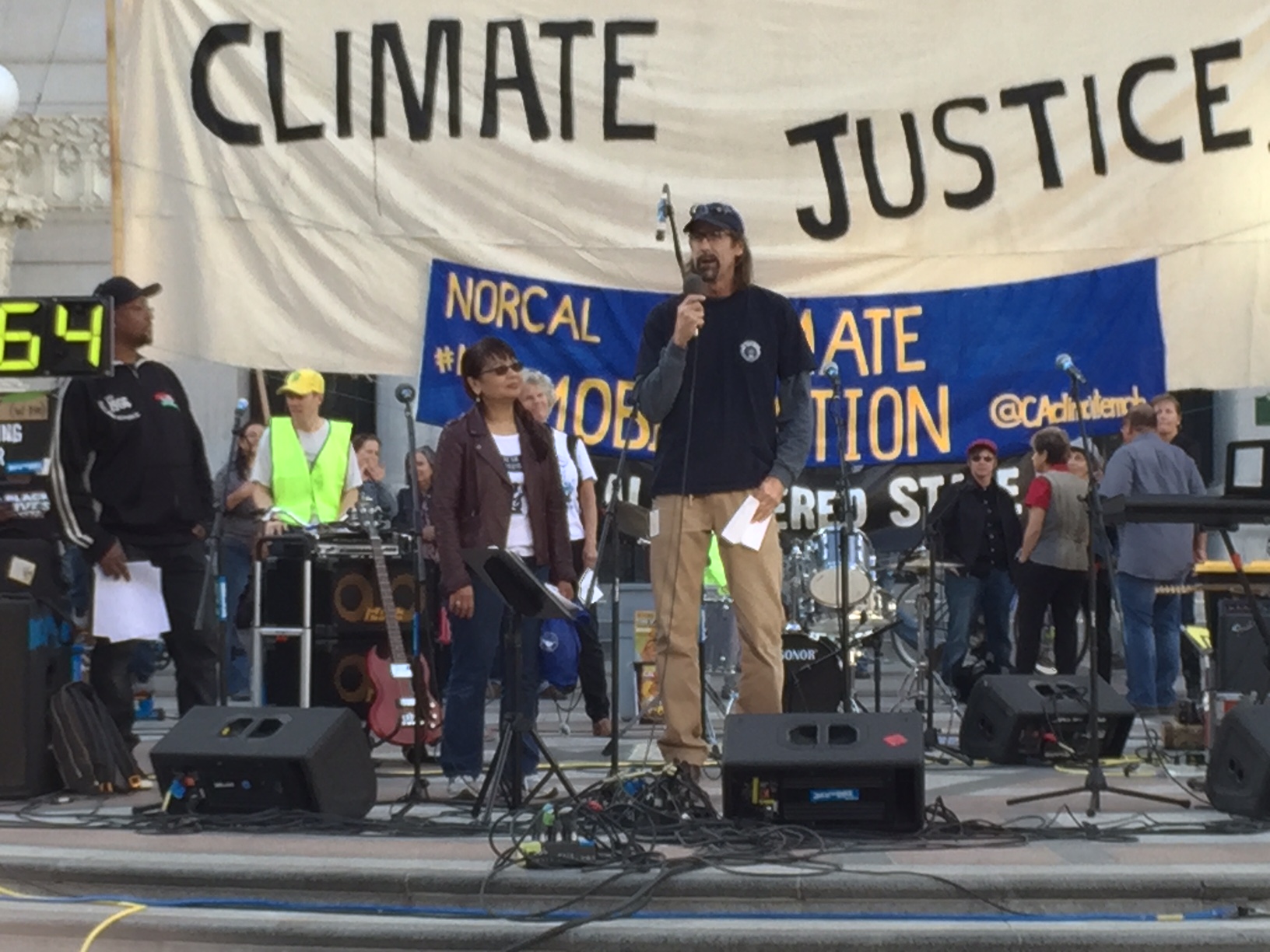 ---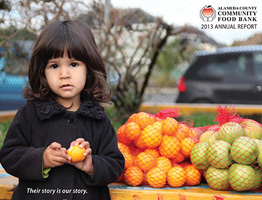 Food donation bins will be at our Dublin Hall from 11/11/15 to 12/18/15
Click here for full details
---
On October 3rd the Western States Apprenticeship competition was held at the Alameda Net Zero JATC Training Center. I would like to thank Training Director, Byron Benton and his crew for being so organized and putting on such a quality event. We are extremely proud of our 595EAST 5th year apprentice Garrett Greer who was awarded 3rd place from a field of 21 competitors who represented 21 different programs from the western United States. The competition included hands on motor control, conduit bending, curriculum testing, material identification, and residential wiring. Garrett took first place in the motor control competition and mentioned a thank you to Dennis Daniels our motor control instructor for the great job Dennis has done in his area of expertise. Garrett has been an exemplary apprentice and acknowledged several journeyman for the training he has received.
GREAT JOB GARRETT, VERY PROUD OF YOUR ACCOMPLISHMENT.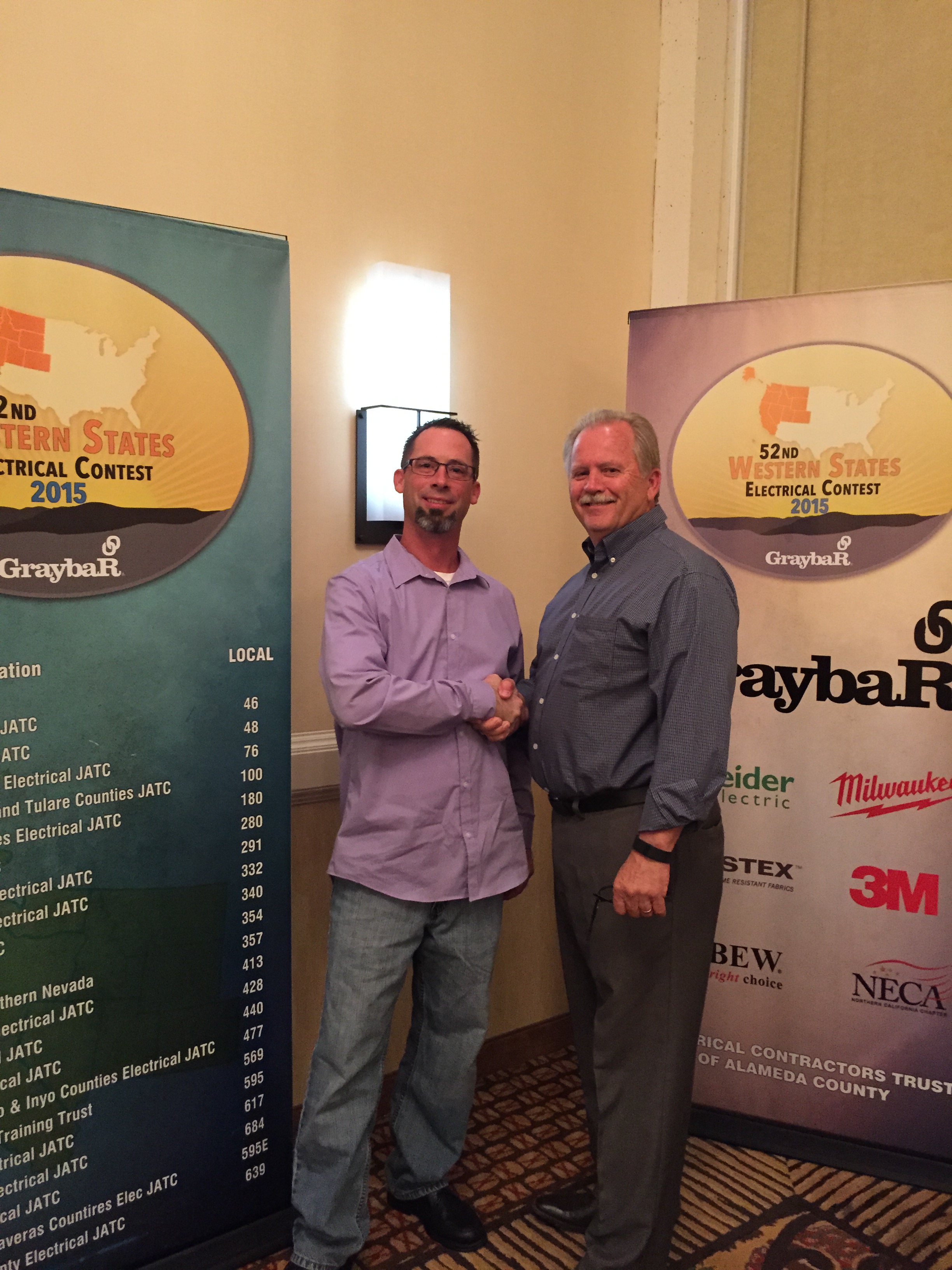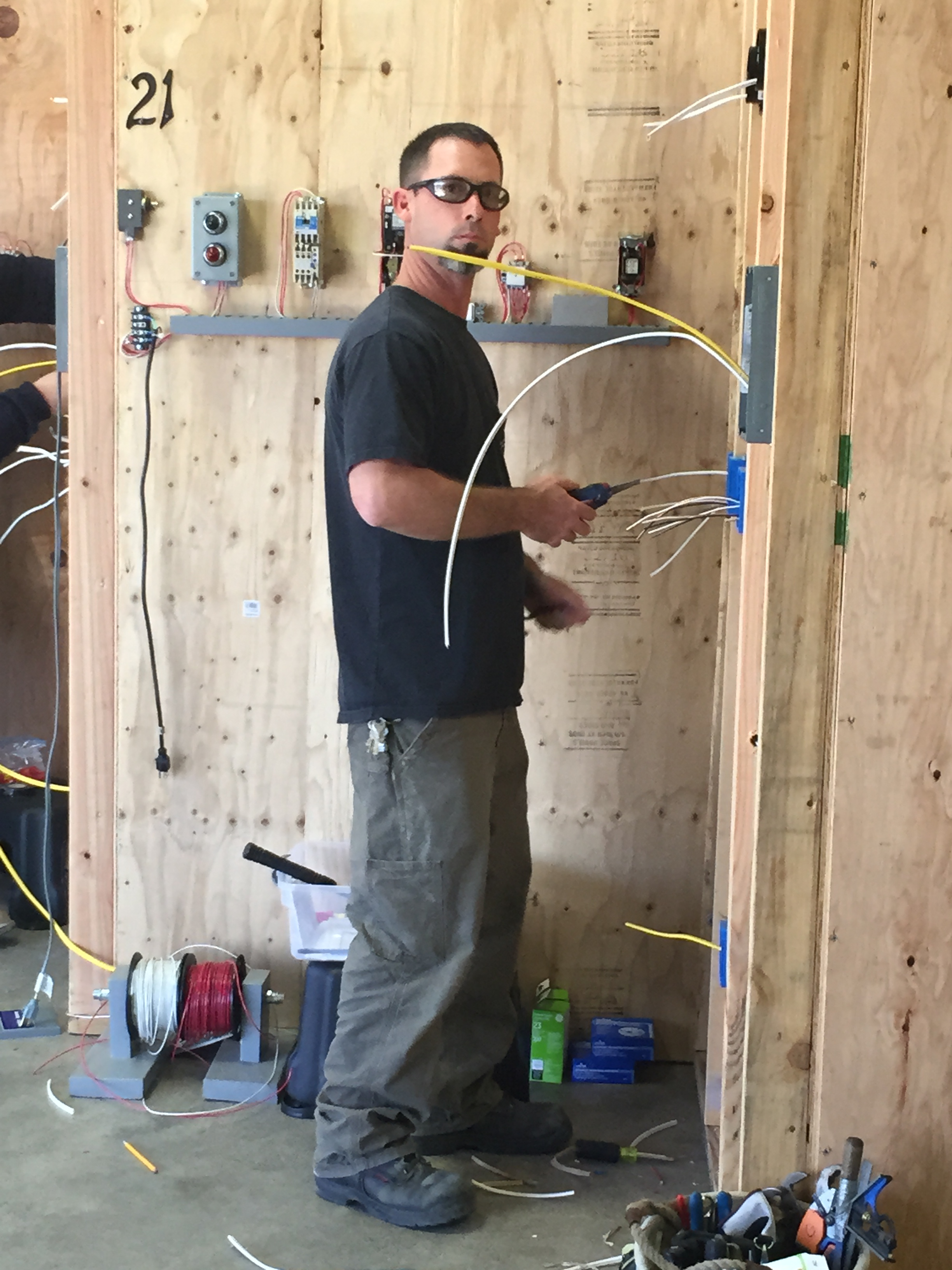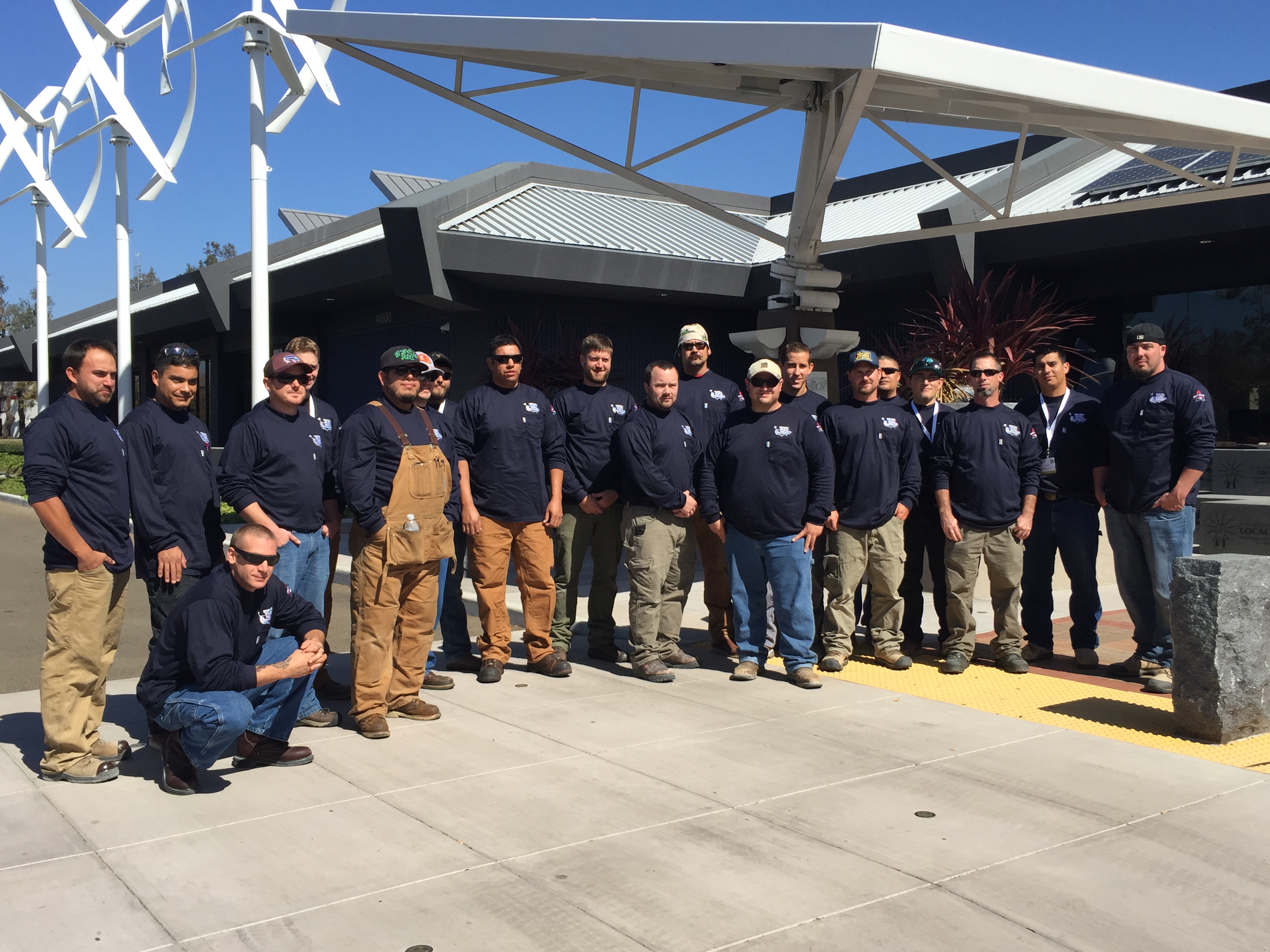 ---