595 Member Benito Granillo is in the fight of his life: Leukemia. Brother Granillo graduated from our Alameda JATC as an Inside Wireman in 2013 and he needs our help.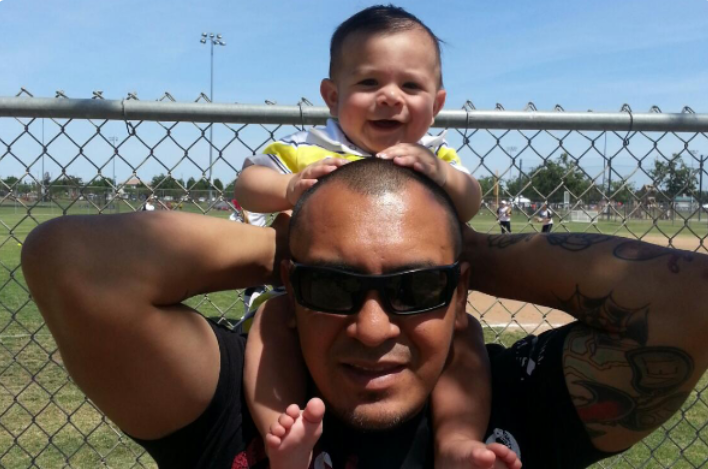 ---
The A's organization had Stomper and the three giant A's (Eck, Henderson and Fingers) visit, which the kids and adults enjoyed.
Close to $1,000.00 was raised for 595 member Benny Granillo. In the photo below, his friends join Mel Switzer and the A's Andrew Bleaken, and to the right of Stomper are Benny's father-in-law, Benny's son Nelson, and his wife, Jeana. Benny is recovering from chemo and is doing well in his fight against leukemia, but was not able to attend.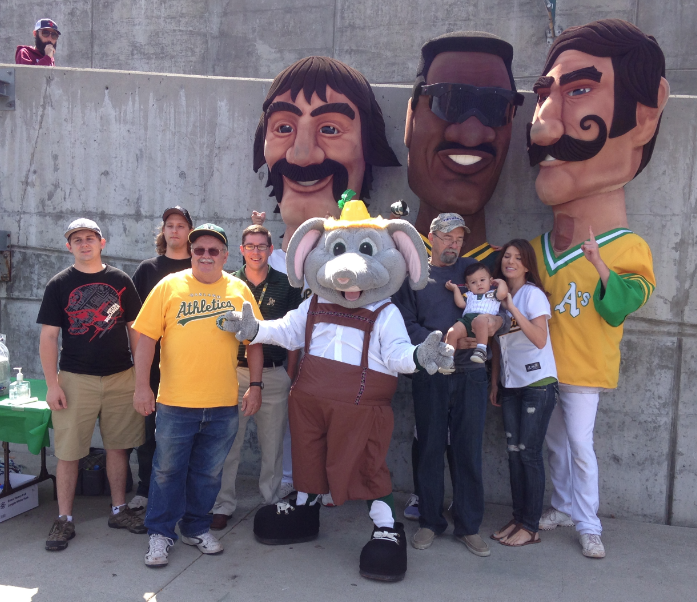 ---