IBEW 595 Health and Welfare and Pension Benefits Fair
Saturday, February 13, 2016
9:00AM– 12:00PM
at the Meeting Hall of the IBEW Local Union 595
6250 Village Parkway, Dublin, CA 94566

Full Details Here
---
---
The Itliong-Vera Cruz Middle School was dedicated in Union City, Alameda County. The school rename honors union organizers Larry Itliong and Philip Vera Cruz, Filipino organizers and community leaders in the Central Valley. Itliong and Vera Cruz led the Agricultural Workers Organizing Committee (AFL-CIO) that went on strike in 1965, demanding better wages, the right to a union agreement, and most of all, respect for the largely Filipino agricultural workers. This strike was joined by the National Farm Workers Association, led by Cesar Chavez, and the United Farm Workers was eventually formed.
The 1965 Delano Grape Strike became a historic event for farm workers, our union movement and the fight for human rights and dignity.
There are many schools and parks honoring labor leader Cesar Chavez, but very few schools recognize union organizers and leaders (does anyone know of any?). Our worker and union history is not taught in the schools. So the naming of the Itliong – Vera Cruz school is a significant event, an effort that started with the school districts youth, joined by unionized teachers and the community. This year, our IBEW, APALA and the Alameda Labor Council added their support which helped turn back efforts to stop the renaming effort. Hope all can view and share. Seeing young, talented and diverse students singing our labor song that many of our members do not know was inspiring. Students sang two new verses that which were not in the original 1915 version: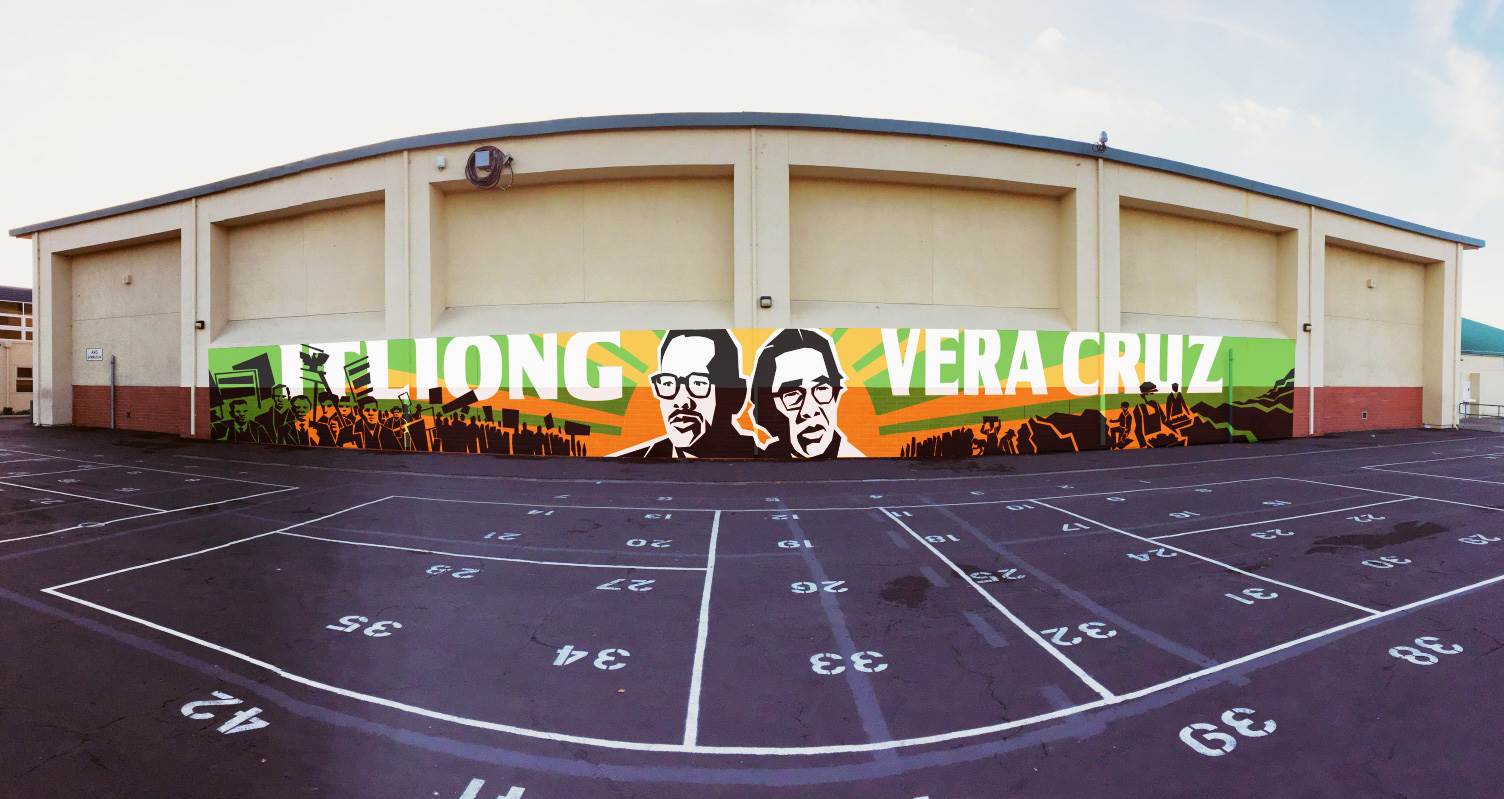 They say our day is over; they say our time is through,
They say you need no union if your collar isn't blue,
Well that is just another lie the boss is telling you,
For the Union makes us strong!
(Chorus)
They divide us by our color; they divide us by our tongue,
They divide us men and women; they divide us old and young,
But they'll tremble at our voices, when they hear these verses sung,
For the Union makes us strong!
(Chorus)
---
On October 3rd the Western States Apprenticeship competition was held at the Alameda Net Zero JATC Training Center. I would like to thank Training Director, Byron Benton and his crew for being so organized and putting on such a quality event. We are extremely proud of our 595EAST 5th year apprentice Garrett Greer who was awarded 3rd place from a field of 21 competitors who represented 21 different programs from the western United States. The competition included hands on motor control, conduit bending, curriculum testing, material identification, and residential wiring. Garrett took first place in the motor control competition and mentioned a thank you to Dennis Daniels our motor control instructor for the great job Dennis has done in his area of expertise. Garrett has been an exemplary apprentice and acknowledged several journeyman for the training he has received.
GREAT JOB GARRETT, VERY PROUD OF YOUR ACCOMPLISHMENT.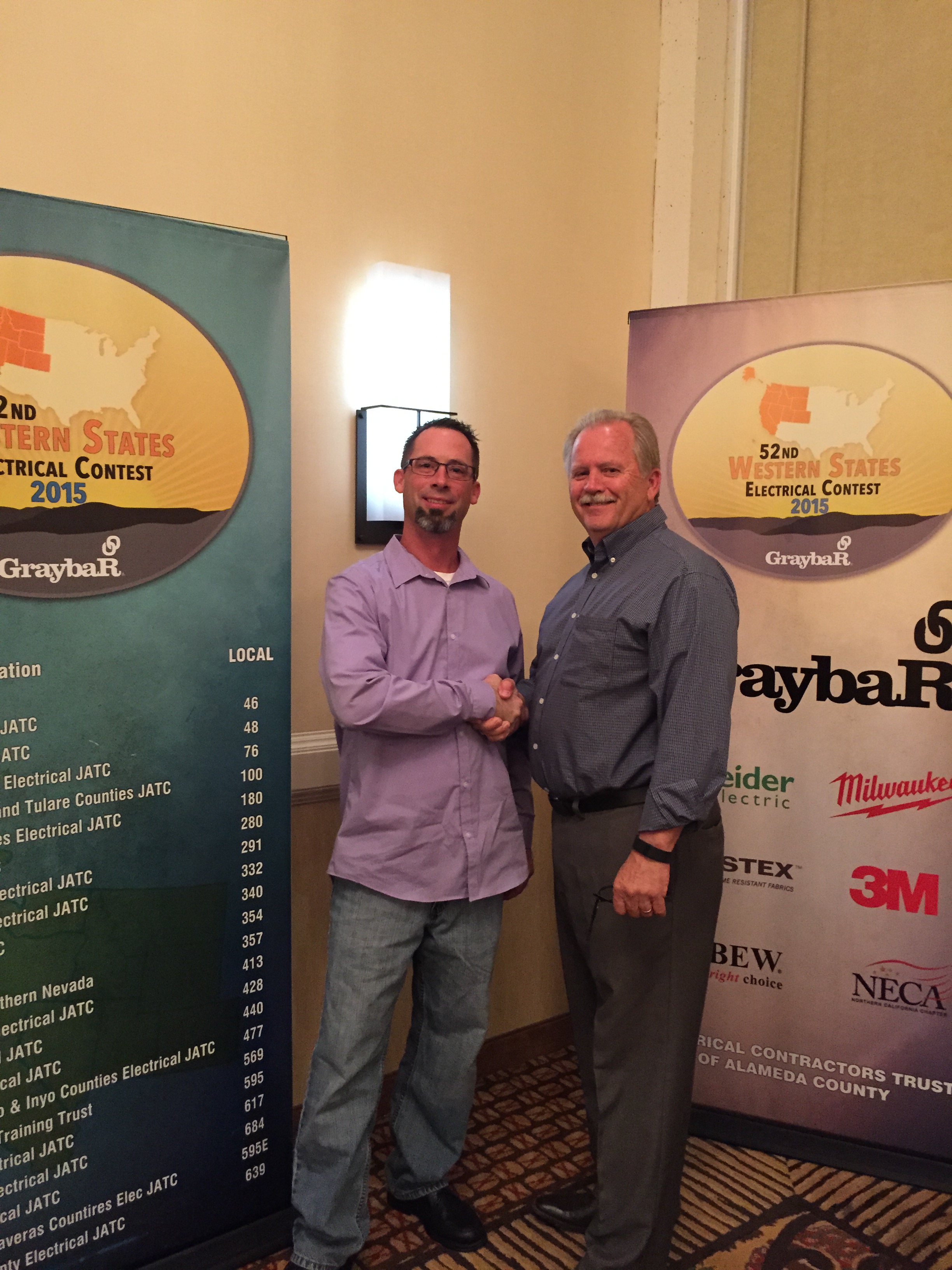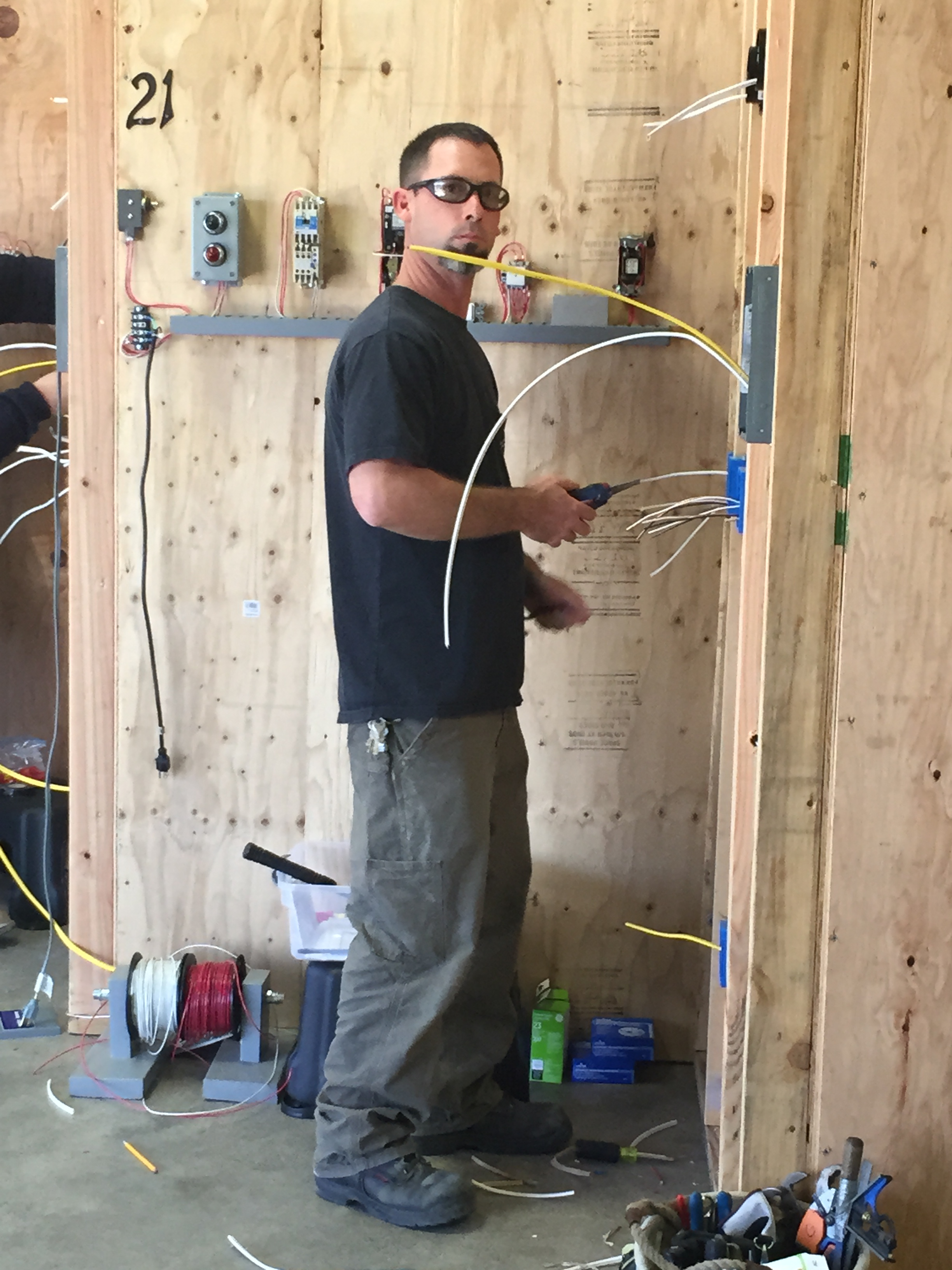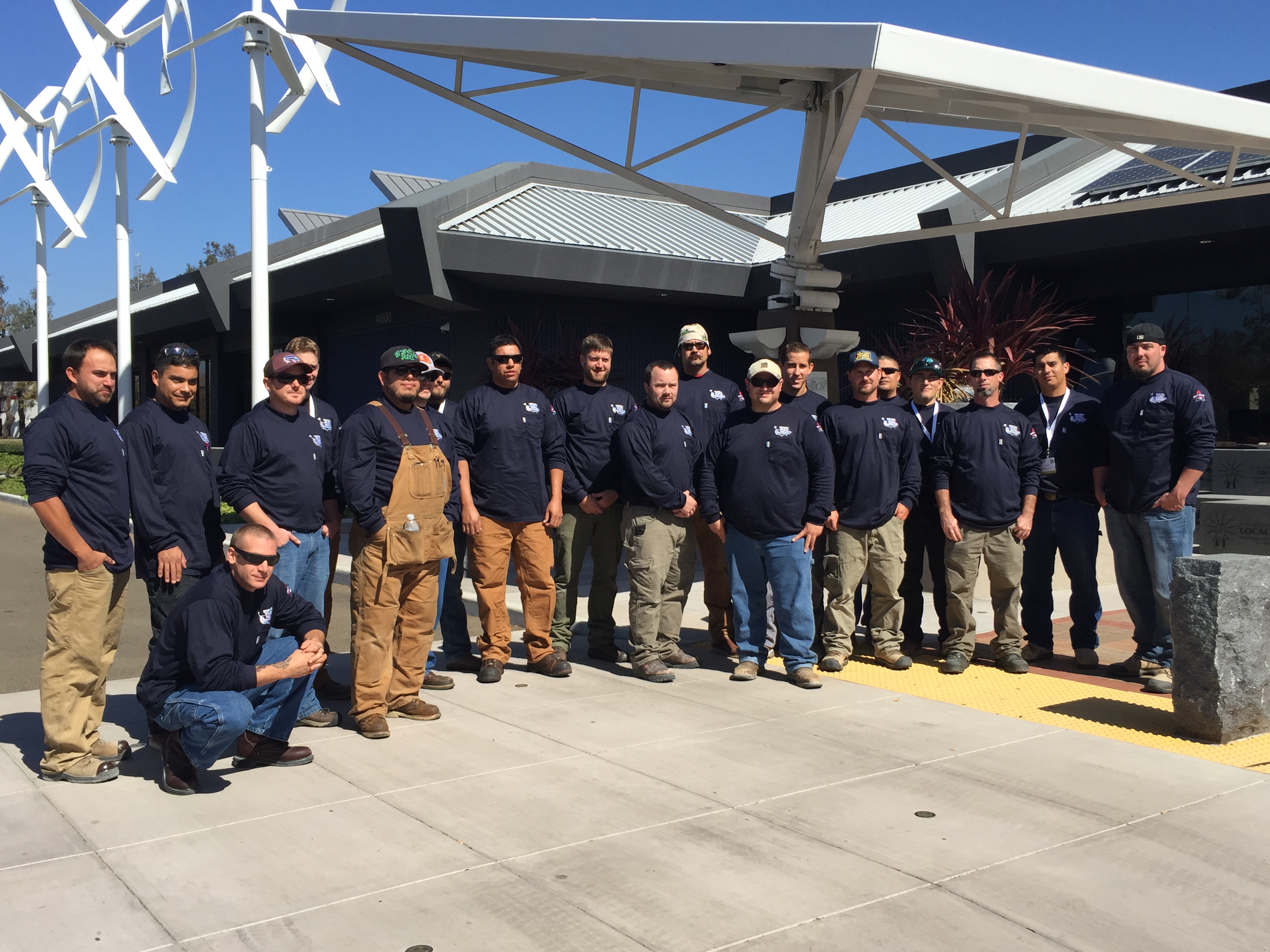 ---